You can find instruments, bows, strings, cases and accessories in the shop.
Please, make a call for prices and information!
Instruments
Used and new instruments. Call me to know what´s available. Get more info on the Swedish site >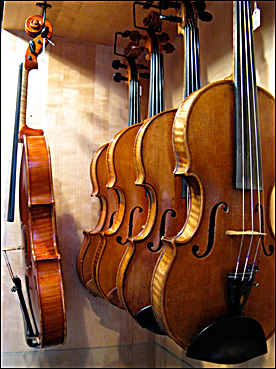 bows
Bows are made of Pernambuco or carbon. Pernambuco is the traditional material and is extremely good for bow making. There are also other material used nowadays, such as carbon. This gives function and good playability to a moderate price.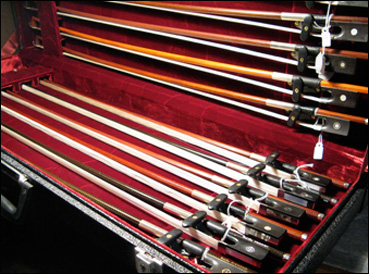 Strings
Pirastro, Thomastik, Larsen, Corelli, Jargar, Prim etc.

Strings are wound with different metals on steel core, synthetic or gut. Different brands and materials chosen, results in different sound and playing qualities. Please, ask me for advice!
Strings are easy to ship by post.
Cases and accessories
Carbon cases, light and strong. Traditional cases in several materials and forms, such as oblong shaped or violin form shaped cases.